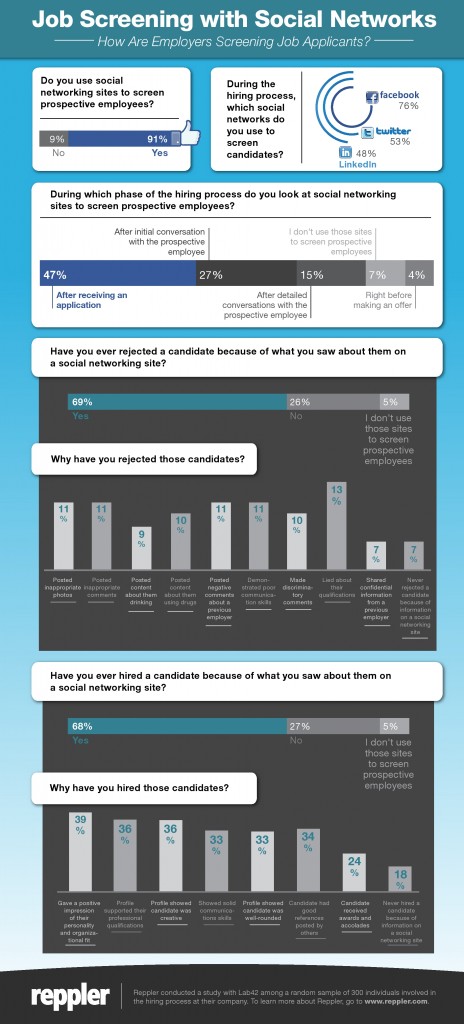 I came across this eye-opening, yet not really surprising, infographic today from Reppler. Basically, 91% of all hiring managers turn to the internet (in particular Social Media) while screening employees.  69% of those hiring managers have rejected applicants flat-out purely based on something they saw on their profile page.
Furthermore,  not only are most employers going to the net in search of a potential applicant, we can also see that many are doing it first before any other step in the process. They're literally weeding people out from the get go based on what is on your Facebook profile!
Clearly, it's important to watch your image on the social sites.  But don't start deleting your profiles just yet. An obvious lack of information could be almost as detrimental to the applicant filter process as bad information. Consider making your personal sites unsearchable through the search engines (most social sites offer this solution) and start implementing public profiles for the primary purpose of image presentation as I've done with my facebook page.  Use abstract handles and usernames for personal sites and your birth name on these public sites. This way you are free to keep your private and business lives separate.